Channels

(20)

(84)

(83)

(1)

(25)

(10)

(2)

(2)

(13)

(25)

(8)

(2)

(11)

(5)

Show More
Manufacturer

(36)

(125)

(122)

(52)

(41)

(14)

(4)

(19)

(31)

(18)

(39)

(32)

(19)

(21)

(26)

(4)

(16)

(22)

(27)

(19)

Show More
Condition
Price

(40)

(103)

(116)

(105)

(104)

(288)

(150)

(60)

(55)

(57)

(56)

(20)

(8)

(8)

(1)

(1)

Show More
Type

(1)

(1)

(11)

(267)

(5)

(15)
Customer Ratings
Current Promotion
Remote Control
Connectors

Sold As

Seller

(43)

(84)

(81)

(76)

(47)

(45)

(35)

(33)

(32)

(28)

(27)

(24)

(22)

(21)

(21)

(19)

(19)

(17)

(17)

(15)

Show More

Useful Links

Show More

Ship From Country

(999+)

(3)

(85)

(1)

(1)

(2)

(47)
Add To Compare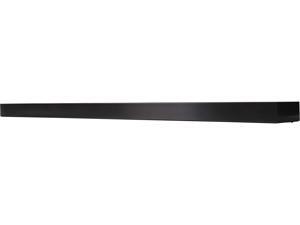 Samsung HW-NW700/ZA 3-CH Sound+ Slim Soundbar
$100 promotional gift card w/ purchase, limited offer
Type: SoundBar
Color: Black
Connectors: One ControlBluetooth1 x Optical InputMicro USB for LAN/SW UpdateWi-FiBluetooth Version: 4.0Auto Power LinkBluetooth Power On
Remote Control: Yes
Model #: HW-NW700/ZA
Item #: N82E16886508207
Return Policy:
$699.99

699.99

$449.99

–

Save:

36%

Free Shipping
What Customers Are Saying...
I needed to switch over to Apple computer, phone and ipad because of software changes in my buisness. I was able to purchase a Macbook Air, Iphone 5se, and Ipad Air. These items were either open box or refurbished with a A rating. Fabulous Prices, all worked and looked new. I am a faithful user of a popular on line store that deals in the same items, however I can not get these kind of deals especially at these condition and prices.
See All
12 Months Special Financing** every day on purchases of $499 or more.
Learn More